The strategic position of our structure allows you to visit Romagna by bicycle.
NEWS:    E-BIKE RENTAL
Book your stay and we will take care of everything, you will find the bikes in the structure.
Rental prices from € 35.00 per day. For info
http://www.skisportservice.com/categoria-prodotto/mountain-bike/
→ Do you have your own bikes? We have the garage to keep them safe
→ go to http://www.digibike.it
you will find interactive itineraries downloadable in gpx version and if you like to entrust yourself to the guide Cristina will be available to introduce you to our natural and tourist territory

→ and if one day we're free  we could keep you company and let you discover the routes that Michele, a lover of Romagna by bike, knows: we can organize a personalized day  with a typical Romagna lunch in some farmhouse. We would be very pleased.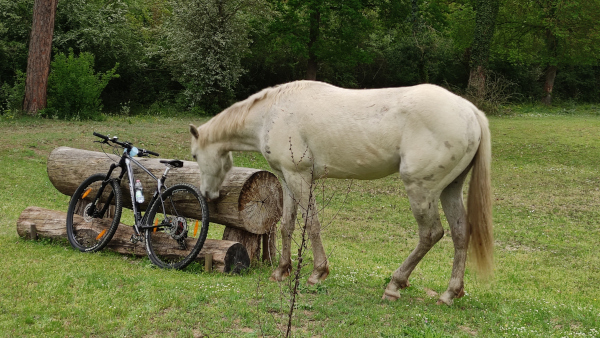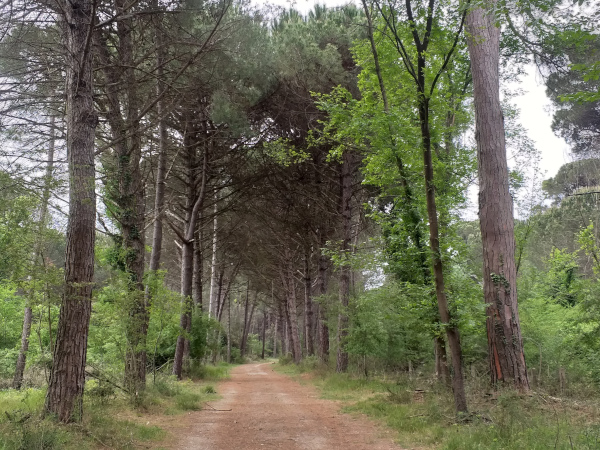 OUR ADVICE
♠ FROM THE SEA TO THE HILLS or one day stop at the sea and in the pine forest, and another day reach our first hills along the roads of the legendary gran Fondo NOVECOLLI and VIA DEL SALE.
♠ On a road with little traffic to reach RAVENNA in just about 16 km: visiting Ravenna by bicycle is like reliving a thousand-year history which, starting from the Roman era with its splendid early Christian basilicas, crosses the Renaissance era and reaches the nineteenth century.
https://www.bbtramontodivino.it/ravenna/
♠ The Ravenna part of the PO DELTA PARK borders the Comacchio valleys to the south, and from here it opens up, with pine forests and piallasse, to fascinating natural areas and sites of cultural interest such as the basilica of Sant'Apollinare in Classe , a Unesco monument since 1996. There are silent valleys stretching out towards the sea where specimens of vegetation grow and rare fauna species reside, the Oasis of Boscoforte and Punte Alberete, the centuries-old pine forests of San Vitale and Classe sung by Dante and Boccaccio and, finally, further down you reach the ancient salt pans of Cervia, a favorite place for flocks of pink flamingos.
https://emiliaromagnaturismo.it/it/natura-outdoor/parchi-naturali/parco-del-delta-del-p